Recognition
Read the coverage Ampleharvest.org has received across numerous media channels and platforms.
Testimonials
AmpleHarvest.org is one of the most innovative groups I've met.
Jon Carson, Former Director of the Presidents Office of Public Engagement, White House, DC
Within one hour of registering Community Resource Center on the AmpleHarvest.org website I received a call from a local family of four with 10 orange trees. I spoke with the mother of the family and she said that until she heard of AmpleHarvest.org her family was spending time cleaning up rotten fruit off the ground.
Sarah, Community Resource Center Food Pantry, CA
[AmpleHarvest.org is] a terrifically positive message in a time when positive messages are in short supply.
Vint Cerf, VP at Google, "Father of the Internet"
Because of AmpleHarvest.org, our food pantry got lots of lovely, delicious grapefruit. Before that I thought no one knew we were in existence. Thank you AmpleHarvest.org.
Patricia A., Meal Mania Food Panry, FL
AmpleHarvest.org… touched on an underrated problem in the food recovery world. How can individuals or institutions donate fresh food when they don't know where to bring it?
Jonathan Bloom, wastedfood.com
We have been trying to find a good way to communicate to gardeners which food shelves they can donate to. I think AmpleHarvest.org is the missing link we have been looking for.
Tony Mans, Second Harvest Heartland, MN
AmpleHarvest.org has been a huge benefit to our partner agencies and has really helped getting fresh fruits to those in need.
Liz Landa, Feeding America of San Diego, CA
Press Releases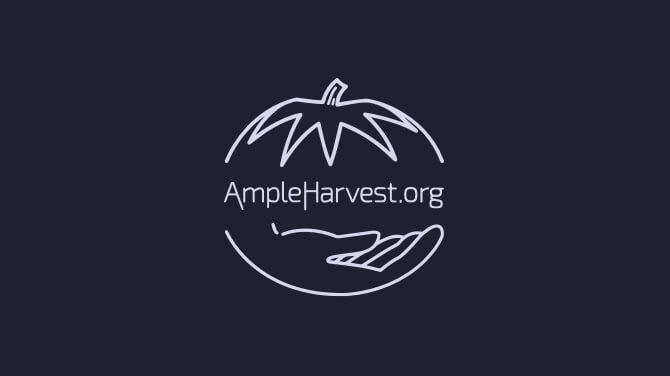 Oct 13, 2022
AmpleHarvest.org Launches "AmpleHarvest.org in Indian Country"
Read More
May 22, 2021

AmpleHarvest.org Announces Appointment of Martin F. Baumann to Its Board of Directors

Read More

Apr 16, 2021

AmpleHarvest.org Announces Appointment of Beth Rosenstein to Its Board of Directors

Read More

Jan 15, 2021

AmpleHarvest.org Announces New Board President

Read More
View All Press